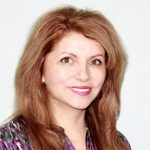 Petya Lalane is a co-founder and executive director of the non-profit organization Bridge of Intersection. She is an ordained minister, Christian Clinical Counselor, and a business woman. Through her private practice, Gate to Freedom Counseling, she has the privilege to touch hundreds of lives, and bring wholeness and restoration to individuals and families. Prior to moving to the U.S. from Bulgaria in 2001 , she was an accomplished business woman and clothing designer, owning a manufactory for a line of children's clothing. Her passion is to see the Kingdom of Heaven advanced among all nations by releasing hope for wholeness and restoration and bringing long lasting transformation. She holds a Master degree in Christian Clinical Counseling, a Master of Practical Ministry, and is currently enrolled in a Ph.D program.
---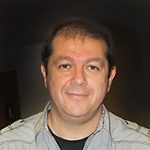 Arman Lalane is co-founder and Chair of the Board of the Directors of Bridge of Intersection, as well as a businessman, and engineer.  He holds a Master of Science in Electrical Engineering, and Master of Practical Ministry. He is convinced that science and faith go hand in hand.  His passion is to see people restored to the original plan of The Creator, so that they can enter into their calling.
Arman and Petya Lalane have been married for 23 years, and have three beautiful children. Both of them have led multiple mission trips to Bulgaria, conducted seminars on spiritual warfare, inner healing and deliverance, along with bridging resources for ministries and churches. Through funds raised through their organization, many projects were accomplished, and lives have been transformed. Their passion is to see the Body of Christ equipped for the work of the Kingdom through apostolic centers, bringing long lasting transformation in the culture of society.
---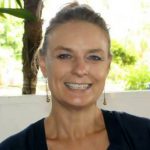 Ann Tubbs is an HIM apostle with her husband Mark.  Their roles include encouragement and support to leaders around the world, and especially the United States.  They also lead several mission trips every year to various countries.  These trips provide a great opportunity to intercede for nations and cities and to release the Kingdom every place they enter, as well as raising up a generation to take their authority in Christ.
Her main passion in life is to worship the Lord and lead others to heavenly encounters.  Having come from a pastor's home, she loves to help those from religious backgrounds enter into a more intimate relationship with the Lord than they thought possible.
---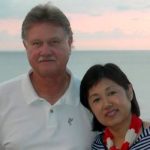 Charlene and Bob Hoyer met at the Vineyard church and were married in 1981. After serving as a missionary in Japan from 1975 to 1977, Bob has had a keen interest in foreign missions and has made a number of shorter trips to various parts of the world since then. Charlene served in the food pantry ministry for 12 years at the Vineyard where she ordered, picked up, and distributed groceries through the church facility. She homeschooled two of their three children and is an artist at heart. Bob and Charlene have been attending Hrock Church for the past two and a half years where they met Arman and Petya. They started serving on the Board of the Directors of Bridge of Intersection in June 2016. Their passion is to see the lives of the displaced people from the Middle East changed by the love of Christ.
---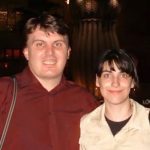 Jery and Zori Marinov were married in 2002. Both are originally from Bulgaria and have lived in Dallas, Texas since 2004.  Zori is a senior accountant, specialized in international corporate taxation. Jery is an entrepreneur who works as a local Dallas realtor  and owns a few small businesses. They have been a part of the Board of Diamond Executive Elders at Morris Cerullo Ministries since 2008. Zori served as the Treasurer of the Bulgarian Church in Dallas from 2007 to 2010. Jery  has a heart for reaching the youth, taking part in YWAM's international projects and serving as a youth leader in Bulgaria for many years. The two have begun to make annual missions trips to Israel as the Lord has called them. Their passion is to see Christ's love save, change, and empower others in their daily walk with God. As part of the Bridge Of Intersection ministry, the two are excited to be used by God for His purpose.
---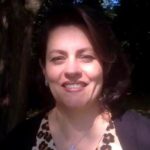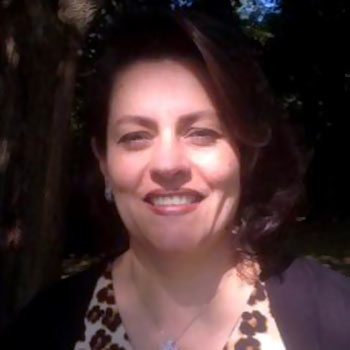 Aida is the co-founder and executive director of non-profit organization Take Heart. She is also the principle consultant of her private business, Masarah Consultancy Inc. where she continues to put her skills and experience in the non-profit field to work. Aida has been in the nonprofit field for the past 18 years and has worked with many organizations to serve people of all needs, primarily in Africa and the Middle-East.
Between pharmaceutical companies, church missions, and international non-profit organizations, she has 26 years of experience in strategic planning, hospital administration, managing HIV treatment, networking and mentoring others at a global level between the US and African countries. She believes that mentorship is seminal because it teaches the next generation to be better than us at what we do; so when it is their turn, they are in great shape. She specialize in strategic planning and putting clear visions for non-profit organizations that lead to the growth and development of regional projects in numerous countries, especially in Middle-East and Africa.. She has worked in several countries including US, Egypt, Kenya, led projects in Zambia, Uganda and Tanzania, introduced projects in Ethiopia, Mozambique and Burundi.