We are committed to expanding God's Kingdom of love, joy, peace and righteousness among all cultures of the nations.
Our goal is to disciple believers in the truth of God's love and empower them to become impactful leaders in their sphere of influence.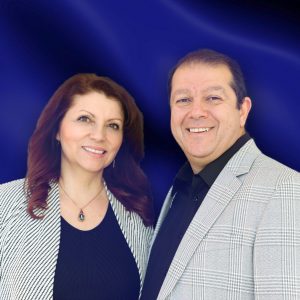 Petya Lalane is a passionate apostolic and prophetic minister of the Gospel, clinical counselor, licensed coach, business woman, speaker and entrepreneur.
Through her private Counseling & Coaching practice, Gate to Freedom, Petya touches hundreds of lives and brings wholeness and restoration to individuals and families. Petya holds a Master of Christian Clinical Counseling and a PhD in Practical Ministry.
Arman Lalane is an apostolic minister of the Gospel, software engineer, speaker,  businessman and entrepreneur. Arman is convinced that science and faith go hand in hand. Arman holds Master of Science in Electrical Engineering and PhD in Practical Ministry.
Arman and Petya are Co-founders of Bridge of Intersection, a ministry based in Los Angeles, and the Higher Dimension Academy, an International School for Applied Ministry in Eastern Europe. Their passion is to see people restored to the original plan of The Creator, so that they can fulfill their calling and destiny. They have dedicated their lives to equipping the body of Christ for the work of the Kingdom and bringing long lasting transformation to society.
Arman and Petya Lalane have been married for over 26 years and have three adult children that love the Lord. They reside in Southern California where they enjoy a close relationship with their family and friends.
Arman and Petya Lalane grew up in communist Bulgaria in Eastern Europe. Each came to the faith in their early twenties through powerful personal encounters with God. Their journey as a family began in 1993. While remodeling their first home in September of 1996, the Holy Spirit came upon Petya in an open vision. God spoke to her that their family was to live in the United States and showed her details of His plan for their future. That vision in the Spirit was a life changing experience, placing a call on their life for a higher purpose that could only be accomplished from a place of deep trust and love for God.
At that point of their lives, they were actively involved as a couple in their local church in Dobrich, Bulgaria. Arman worked as a computer engineer to provide for the family while Petya took care of their two young children.
However, after praying for several months without seeing any opportunities for relocation, Petya felt inspired to start a manufactory for children's clothing. After a few short months doors were supernaturally opened to plant her business during a very dark time for Bulgaria's economy. Through an organization in England, Petya and her business partner, Hristina, received a grant that financed the establishment of their business endeavor. In less than two years, their company became one of the leading brands in the country. Listening to the voice of the Lord and following Him was key to establishing a prosperous business.
During this time, Arman was leading an IT office for a Texan company in their home town in Bulgaria with 10 employees. He was privileged to travel to the United States to take part in some very key meetings for the company.
In 1999 both began to feel nudged within their hearts that it was time to prepare to move to the USA. Although the family resisted such a big move, God worked through them with un-relentless love and reassurance. Within a few months, Petya began to feel led to sell her business, and on Jan. 20th, 2000 her company was sold along with its know-how. At this time, there had not been any sign or opportunity for a move to the states. Due to a crisis in the IT industry in the United States that resulted in a loss of key clients, the office Arman was overseeing was closed in their home town in Bulgaria. Arman and Petya were both unemployed during the same time – a time of trusting, praying, and waiting!
Six months later, a call from a company in Los Angeles came as God's intervention paved the way for their whole family to relocate. Arman was hired as a computer programmer with a work visa and all relocation expenses were covered by the company. The whole family arrived on Jan. 20th 2001 at LAX.
A week after their arrival, Petya had a detailed dream that the company that had hired Arman was going to go out of business. God was preparing them to face the upcoming turbulence! Sure enough, the company collapsed in May, 2001. Long story made short, the family was prepared to face this time thanks to the dream God had given Petya. Arman was hired by UCLA before the end of the year. Two years later, a big envelope was stuck into their mailbox…a green card, won through the World lottery! God is faithful!
A call for ministry: Soon after the Lalane family moved to Los Angeles, The Church on The Way became their home church. In 2006 God stirred them up to seek His purpose and to align themselves with His call for their lives. As a result, the nonprofit Organization Bridge of Intersection was founded with the support and guidance of the pastors of TCOW. Currently, they are members of HRock church where Petya serves as a counselor, and both of them are leading a home church in West Hills, CA.
Throughout the years, Arman and Petya have led multiple missions' teams to Bulgaria with the purpose to train and disciple churches in spiritual warfare, inner healing and deliverance ministry. As a result, hundreds have found their freedom through inner and physical healing. They have even had the opportunity to serve prisoners and refugees. Through their nonprofit organization, funds were raised which provided for the needs and remodeling of an orphanage of 54 children. Through donations raised through Bridge of Intersection, the church building of a protestant congregation in Kurdjaly, Bulgaria was also completed and equipped. Their passion and commitment is to transform nations and regions by empowering local leaders in the seven mountains.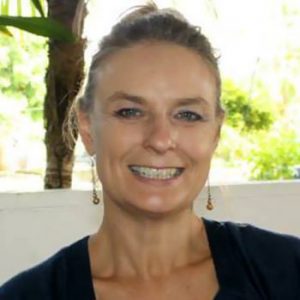 Ann Tubbs is an HIM apostle with her husband Mark.  Their roles include encouragement and support to leaders around the world, and especially the United States.  They also lead several mission trips every year to various countries.  These trips provide a great opportunity to intercede for nations and cities and to release the Kingdom every place they enter, as well as raising up a generation to take their authority in Christ.
Her main passion in life is to worship the Lord and lead others to heavenly encounters.  Having come from a pastor's home, she loves to help those from religious backgrounds enter into a more intimate relationship with the Lord than they thought possible.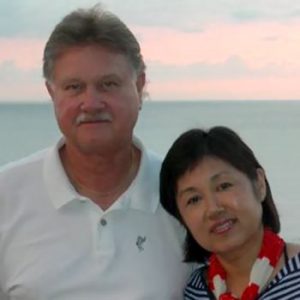 Charlene and Bob Hoyer met at the Vineyard church and were married in 1981. After serving as a missionary in Japan from 1975 to 1977, Bob has had a keen interest in foreign missions and has made a number of shorter trips to various parts of the world since then. Charlene served in the food pantry ministry for 12 years at the Vineyard where she ordered, picked up, and distributed groceries through the church facility. She homeschooled two of their three children and is an artist at heart. Bob and Charlene have been attending Hrock Church for the past two and a half years where they met Arman and Petya. They started serving on the Board of the Directors of Bridge of Intersection in June 2016. Their passion is to see the lives of the displaced people from the Middle East changed by the love of Christ.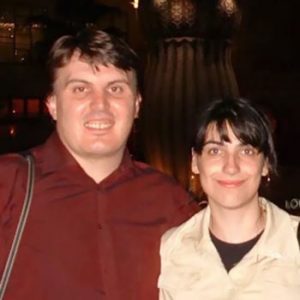 Jery and Zori Marinov were married in 2002. Both are originally from Bulgaria and have lived in Dallas, Texas since 2004.  Zori is a senior accountant, specialized in international corporate taxation. Jery is an entrepreneur who works as a local Dallas realtor  and owns a few small businesses. They have been a part of the Board of Diamond Executive Elders at Morris Cerullo Ministries since 2008. Zori served as the Treasurer of the Bulgarian Church in Dallas from 2007 to 2010. Jery  has a heart for reaching the youth, taking part in YWAM's international projects and serving as a youth leader in Bulgaria for many years. The two have begun to make annual missions trips to Israel as the Lord has called them. Their passion is to see Christ's love save, change, and empower others in their daily walk with God. As part of the Bridge Of Intersection ministry, the two are excited to be used by God for His purpose.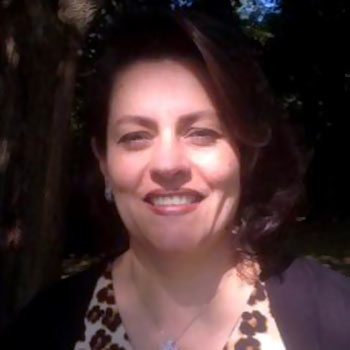 Aida is the co-founder and executive director of non-profit organization Take Heart. She is also the principle consultant of her private business, Masarah Consultancy Inc. where she continues to put her skills and experience in the non-profit field to work. Aida has been in the nonprofit field for the past 18 years and has worked with many organizations to serve people of all needs, primarily in Africa and the Middle-East.
Between pharmaceutical companies, church missions, and international non-profit organizations, she has 26 years of experience in strategic planning, hospital administration, managing HIV treatment, networking and mentoring others at a global level between the US and African countries. She believes that mentorship is seminal because it teaches the next generation to be better than us at what we do; so when it is their turn, they are in great shape. She specialize in strategic planning and putting clear visions for non-profit organizations that lead to the growth and development of regional projects in numerous countries, especially in Middle-East and Africa.. She has worked in several countries including US, Egypt, Kenya, led projects in Zambia, Uganda and Tanzania, introduced projects in Ethiopia, Mozambique and Burundi.